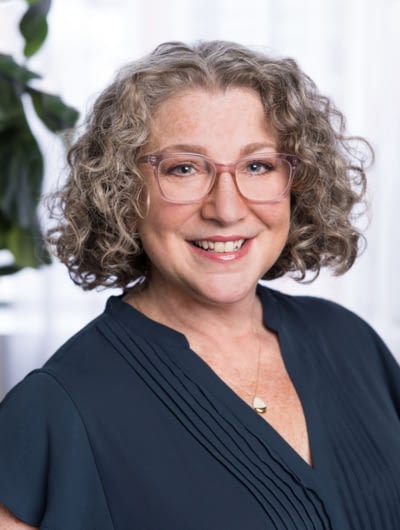 Dara Roth Edney, MSW, RSW (She/Her)
Reproductive Counsellor
Dara has been practicing social work since 2000, and as a Reproductive Counsellor and founder of Informed Fertility, a counselling practice focused on family building, she works full-time in this area. Together with her associate Blair Wexler-Singer, they provide counselling to people as they go through some of the hardest times of their lives, and support those who require outside intervention in what for others, is a private and intimate experience.
Dara is committed to providing services that are inclusive, empathetic, personalized and helpful, informed by her educational background and years of clinical and research experience, and inspired by her own long journey with infertility, IVF and ultimately, surrogacy. She compassionately supports people through the profound emotions of infertility and loss and is equally committed to those using assisted reproduction due to sexual orientation, gender identity, relationship status or underlying medical conditions. She provides support to individuals, couples and groups, including grief and bereavement counselling, pragmatic decision-making guidance and help in developing effective coping strategies. She counsels Intended Parents doing Egg Freezing and IVF, using a donor or surrogate, and those embarking on co-parenting arrangements. She also conducts assessments for donors and surrogates, provides first-line mediation services and facilitates patient support groups.
In addition to her counselling practice, Dara works closely with professional and community organizations and is a regularly invited speaker. She is involved in Canadian government consultations, has been an invited speaker in the Federal House of Commons and Ontario Provincial legislature, and is active in industry research. She is a member of the Ontario College of Social Workers, the Canadian Fertility and Andrology Society, and the American Society for Reproductive Medicine.
On a personal note, Dara is a mother through surrogacy herself after many years of infertility, while her associate Blair was a gestational surrogate. Dara and Blair are licensed to practice social work in Ontario, and Informed Fertility also has the capacity to support residents of Alberta and British Columbia. Our private practice offices are in mid-town Toronto, and in-person as well as video call appointments are available.
For more information and to book an appointment, email admin@informedfertility.ca or see our website at: www.informedfertility.ca
To connect directly with Dara, email: dara@informedfertility.ca;
and to connect directly with Blair, email: blair@informedfertility.ca