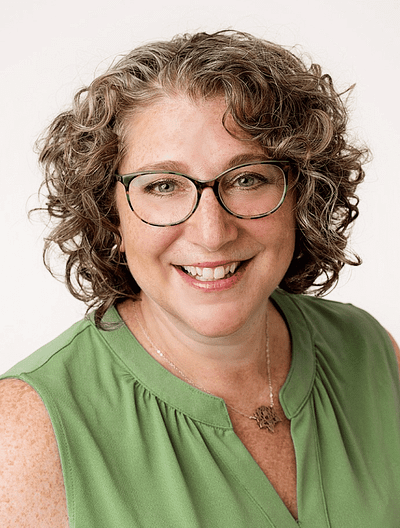 Dara Roth Edney, BA, BSW, MSW, RSW (She/Her)
Reproductive Counsellor
Dara Roth Edney is a Reproductive Counsellor and founder of Informed Fertility, a Toronto based counselling service focused on fertility planning and family building. In practice for more than 20 years, Dara supports people with pragmatic decision-making guidance, educational and information support in advance of egg freezing and embryo freezing, as well as other fertility treatment options. She is skilled in helping people develop effective coping and stress reduction strategies, in building patient resilience, and working with people through complex personal and family dynamics.
She is committed to supporting those using assisted reproduction due to sexual orientation, gender identity, relationship status or underlying medical conditions. Dara counsels people freezing gametes for social, identity and medical reasons, and having gone through 6 egg retrievals herself, has first-hand as well as professional insights into the stressors and challenges of undergoing fertility treatments.
In addition to supporting people freezing eggs, Dara works with Intended Parents undergoing IVF for a current pregnancy, using donors and/or surrogates, and those embarking on co-parenting arrangements. She conducts assessments for donors and surrogates, provides mediation between parties when conflicts arise, and facilitates patient support groups. Once pregnancy is achieved, Dara is available for ongoing support through this stage, into post-partum and parenting.
She works closely with professional and community organizations and is a regularly invited speaker and consultant.
She is involved in government consultations, is active in industry research and sits on the Ethics Committee of a large Toronto fertility clinic. Dara is also the Chair of the Counselling Special Interest Group (CSIG), of the Canadian Fertility and Andrology Society (CFAS). She holds a Master of Social Work degree (MSW) from the University of Toronto and Bachelors' Degrees from York University (BSW) and McGill University (BA). Dara is a Registered Social Worker with the Ontario College of Social Workers (RSW), a member of the Canadian Fertility and Andrology Society (CFAS) and the American Society for Reproductive Medicine (ASRM), as well as ASRM's Mental Health Professionals Group (MHPG). She is also a member of the Ontario Association of Social Workers (OASW), and a professional member of Fertility Matters, a patient support and advocacy group.
Dara lives in Toronto, Ontario with her partner, 2 daughters (both carried by gestational surrogates after a long personal journey with infertility) and 2 dogs. She maintains a private practice near St. Clair and Bathurst and offers in-person (when it's not a pandemic!) as well as virtual services.