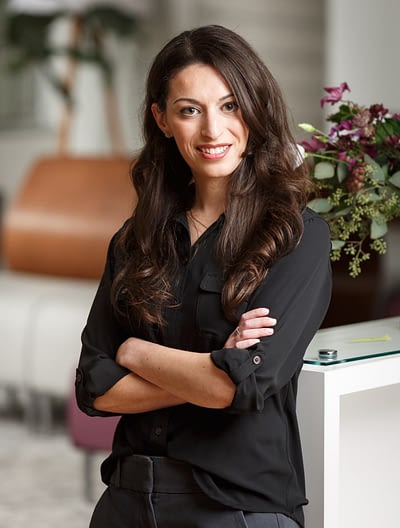 Dr. Cassandra Greenberg, B.MSc., MD, FRCSC, REI (She/Her)
Reproductive Endocrinology & Infertility Specialist (REI)
Dr. Cassandra Greenberg earned her Bachelor of Medical Science, Honors, with Specialization in Physiology and Pharmacology at the University of Western Ontario, followed by her medical degree at the University of Toronto. She trained in Obstetrics & Gynecology and subsequently completed her Fellowship in Gynecologic Reproductive Endocrinology and Infertility (GREI) at McMaster University.
During her education and training, she received numerous awards and recognitions, including a research grant awarded to selected medical students. Since 2009, Dr. Greenberg has conducted research, made numerous presentations, and had articles published in peer-reviewed medical journals. Her research has focused on the impact of the day of embryo development as well as mental health struggles in patients/couples undergoing fertility investigations and treatment.
She is a Fellow of the Royal College of Physicians and Surgeons of Canada in Obstetrics & Gynecology, and is a member of the Canadian Fertility and Andrology Society (CFAS), the American Society for Reproductive Medicine (ASRM) and the Society of Obstetricians and Gynaecologists of Canada (SOGC).
During her GREI training, Dr. Greenberg did an elective at TRIO, and is delighted to join the medical team. Dr. Greenberg is committed to providing honest and compassionate care and helping each patient along their unique fertility journey toward their goal of building a family.