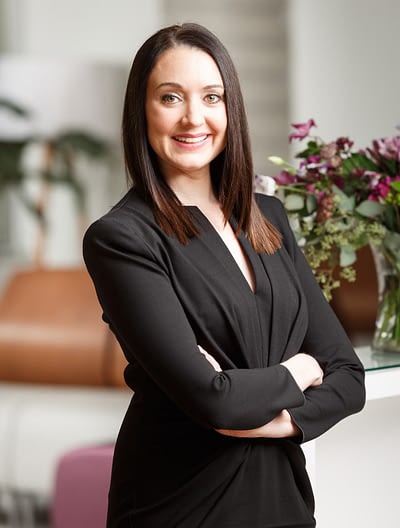 Dr. Katharine Phillips, B.Sc., MD, FRCSC, REI (She/Her)
Reproductive Endocrinology & Infertility Specialist (REI)
Dr. Phillips earned her B.Sc. Honours in Life Sciences from Queen's University, followed by her medical degree from the University of Toronto. She completed her residency training in Obstetrics and Gynecology at the University of British Columbia, followed by a fellowship in Gynecologic Reproductive Endocrinology and Infertility (REI) at McMaster University.
During her fellowship, Dr. Phillips was actively involved in educating medical students and residents in Gynecologic Reproductive Endocrinology and Infertility. She gave several invited talks on oncofertility preservation to departments within the Hamilton Health Sciences, where she also worked as a locum gynecologist.
She is a Fellow of the Royal College of Physicians and Surgeons of Canada in Obstetrics and Gynecology, as well as an active member of the Canadian Fertility and Andrology Society and the American Society for Reproductive Medicine. She has several research publications in peer-reviewed medical journals and has presented at national and international medical conferences.
Dr. Phillips' practice includes all areas of reproductive medicine, with a particular interest in the role of diet and lifestyle on health and fertility, fertility options for single persons, and fertility preservation.
She cares deeply about her patients' egg freezing and fertility journeys and strives to understand their unique perspectives in developing an individualized and comprehensive treatment approach.