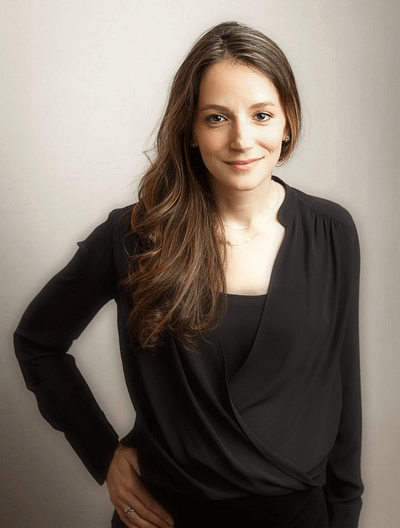 Dr. Ruth Ronn, MD, FRCSC, REI (She/Her)
Reproductive Endocrinology & Infertility Specialist (REI)
Dr. Ruth Ronn is a graduate of McGill Medical School and completed her Obstetrics & Gynaecology residency at Queen's University. Shortly after receiving her degree, she accepted a position at Shaare Zedek Medical Center in Israel, where she trained under world leaders in infertility. In 2018, Dr. Ronn returned to Toronto to undertake her formal Gynaecologic Reproductive Endocrinology & Infertility (REI) Fellowship training at Mount Sinai Hospital, University of Toronto.
Dr. Ronn has engaged in a variety of research interests, particularly in the areas of fertility preservation and disparities in fertility care. She has published her work in peer-reviewed medical journals, has presented at conferences nationally and internationally, and has contributed to the Canadian guidelines on fertility preservation. She has won numerous scholarships and awards and has been the recipient of significant research grants.
In addition to her daily practice as an infertility specialist, she is completing a Masters in Public Health at Johns Hopkins University. Dr. Ronn believes that greater attention must be afforded to the provision of reproductive care in public health; she is interested in helping craft policies that provide greater access for patients with infertility, as well as further developing fertility options for people with diverse sexual orientations and gender identities.
Dr. Ronn maintains a broad, inclusive practice in reproductive medicine. She is committed to personalized and compassionate care, and to helping realize every person's vision for parenthood.
Dr. Ronn is a Fellow of the Royal College of Surgeons of Canada, as well as a member of the Canadian Fertility and Andrology Society, the American Society for Reproductive Medicine, and the Society of Obstetricians and Gynaecologists of Canada. She is board certified in both Canada and Israel. She is fluent in English, French, and Hebrew.